Understanding Different Types of Wax: Soft Wax, Hard Wax & Roll-Ons
Understanding Different Types of Wax: Soft Wax, Hard Wax & Roll-Ons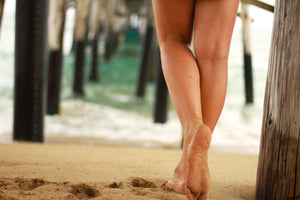 As a professional beautician, knowing which body wax will get you desired results is essential. With countless choices available, picking the correct type of wax for client hair removal can be a pretty daunting task. Fret not! This guide will help be equipped appropriately for different situations.
As a beautician, your priority is to help clients hoping to get rid of unwanted or additional body hair with ease and comfort. In order to learn which body wax to use for what part and what skin and hair types, you have to keep yourself updated.
If you are catering to a first-timer, your responsibility as a beautician multiplies. You have to learn a lot about their body and hair in order to serve them best. Here are the three types of Alera Products wax that can help you flaunt your services to your clientele and make the process quick and easy for everyone:
1.   Soft Wax
Otherwise called strip waxing, soft wax is applied as a thin layer on top of the skin. This wax is best for large regions of the body, similar to your arms and legs. It is applied onto the skin by utilizing either a wooden stick or a roller. At that point, a strip is put over it to pull off hair down from the roots.
Soft wax gets to the small, fine hair strands that you can't see, leaving you with smooth skin. All Purposes Soft Wax Aloe Vera is perfect for sensitive skin and removes even the finest hair. Also, get your hands on Alera Products' strong and highly absorbent wax strips specially crafted for optimal hair removal results.
2. Hard wax
Hard wax is best for smaller, sensitive body regions, including the upper lip, underarms, and bikini areas. This sort of body wax is applied warm onto the skin. When the wax cools and gets solidified, pull it off to remove hair.
An advantage of hard wax is that it binds to the hair and not the skin, making it perfect for delicate skin. It eradicates the risk of skin reaction or irritation. Also, this strip-less wax is convenient and time-efficient.
Alera Products has a range of Green Depilatory Hard Wax, Gold Doughy Hard Wax, and Special Chocolate Hard Waxmade with entirely natural resins of the highest purity and quality to help you deal with clients of different skin and hair types.
3. Roll-Ons
Cartridge wax or roll-on wax is apt for both large and small body regions, including arms, underarms, back, and legs. Just insert a single-use wax cartridge inside a roll-on wax warmer and let it get warm for roughly 20 minutes. When the wax gets ready, you need to apply it on the skin, put a strip, and pull it. Viola! Attaining soft, hair-free skin can't get easier.
What makes this wax incredible is that it's mess-free and convenient, which also reduces the risk of cross-contamination.  You can shop Green, Gold, Chocolate, Yellow, and Pink roll-on wax created for specific skin types at Alera Products. They are best at removing stubborn hair from eyebrows, upper lips, face, bikini, back, legs, and arm regions. For roll-on wax, you will also need Alera Products Body Wax Paper Strips.
The Bottom Line
As a new beauty brand, Alera Products strives to bring you an exquisitely formulated range of depilatory products for body waxing. Alera Products is carved by professionals, for professionals, to make waxing easier and painless.